Next on the agenda for Seattle was the obligatory factory tour of the Boeing plant in Everett (north of Seattle), with the "largest building by volume in the world". Arriving at the site you're hit with the size of the place, with planes all over the place and some very large buildings.
On the booking site you are told – no cameras, phones or any form of electronic device. And at the ticket counter, and when you line up for the tour, and when you sit in the theatrette (twice) and when you get on the bus. "If they find one on you in the factory, they will confiscate it and it's very hard to get it back", said the lady. Didn't seem to be a lot of checking out at the assmebly plant.
You take a bus out and the tour guide explains the four types of passenger jet made here; 747, 767, 777, and 787. I questioned whether they were still making the passenger 747 given the success of the A380. At which point I discovered the tour give was a marketing plant – Boeing could do no wrong in her eyes. Oh, well moving on.
The assembly plant is infact huge. Six wide bays (wide enough for the wingspan of most of the planes) that stretch back a few hundred meters. When you stand up on the viewing galleries seeing partially assembled planes stretching off into the distance, you can't help but be impressed. You access the building via tunnels underneath the facory floor that are reminiscent of a good James Bond film.
90 minutes later and I'm off downtown to have a look at the Space Needle and areas around it. Then the heavens opened up! Apparently this happens a lot in Seattle. I did the Space Needle and had a (bad) Starbucks coffee in the viewing area.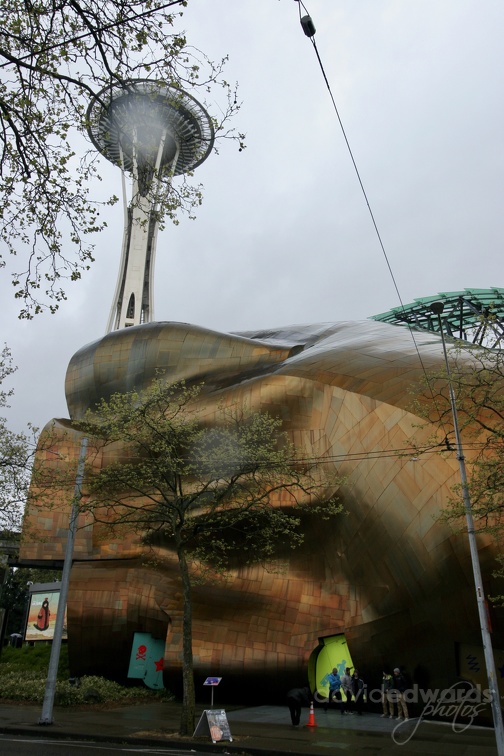 The Gehry designed Museum of Popular Culture (MoPoP) is an impressive building. His architecture does my head in, but you can't say it's boring.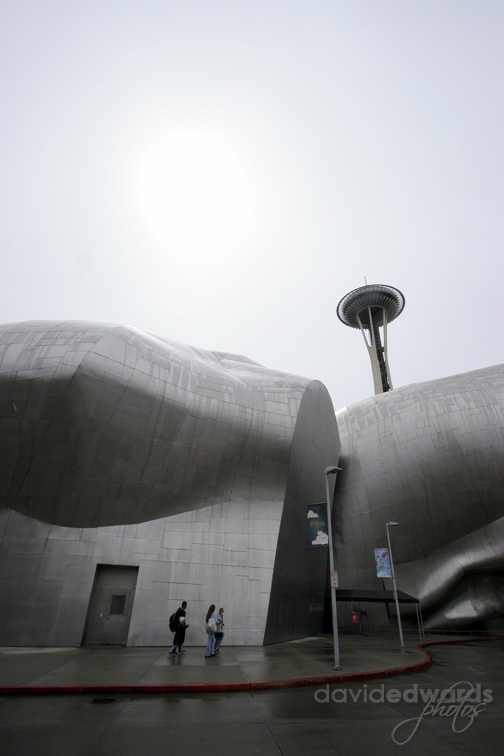 The Armory is an equally impressive building, even if it's just a big food hall now. I'd loved to have explored this area further, but I had a plane to catch back to Dallas. Next time.