I've not been to Seattle before, so when I was faced with two weeks in Dallas (and  having done the three top tourist things to do in Dallas – all to do with the Kennedy Assasination), I decided it was worth a look. Getting into the cool forests of the north-west has been on my list for some time.
After a late arrival last night, I was up early and on the road. I took the road/bridge route from the airport, down to Tacoma and then around to Port Angeles, a leasurely 2.5 hour trip. My first "wow" moment was coming around a corner and seeing the Tacoma Narrows Bridge with the snow-capped peaks of the national park in the distance.
I had hoped to get up into the snow, but on arrival at the National Parks office in Post Angeles, I was informed that it was closed. But I'd be able to see lots of waterfalls and moss-covered rocks. The range suggested I head around to the road heading up to the Sol Duc falls. The road (Hwy 101) passes through pine forests, cascading streams and Lake Crescent before turning off into the park itself . I was pleasantly surprised to find that the entry was free ("National Parks Week"). Lake Crescent is impressive even on a drizzly day (lots of low clouds hugging the hillsides).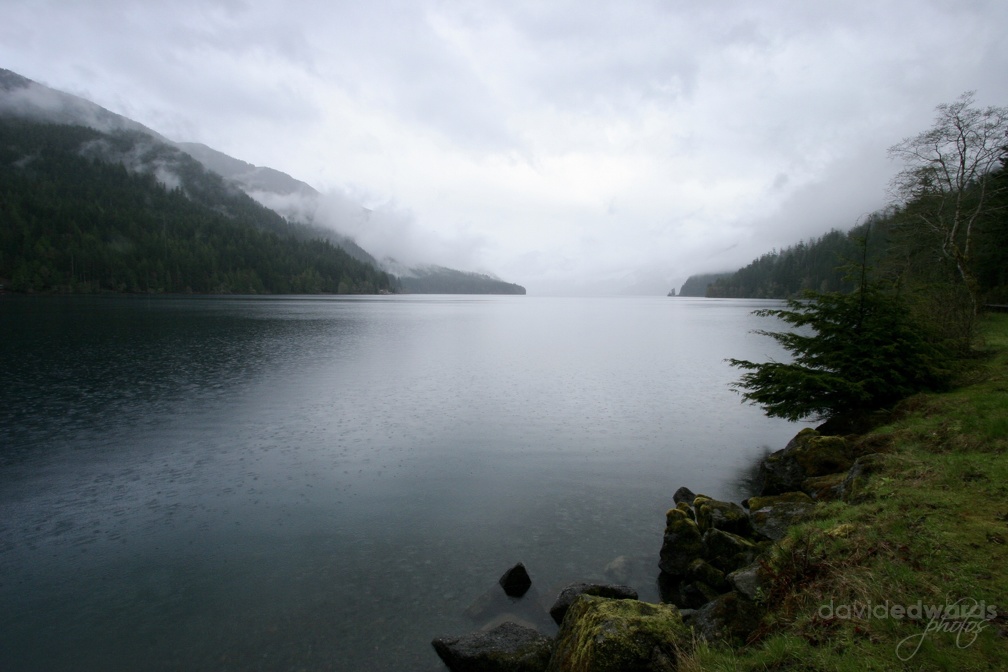 In the park I stopped at a few places that took my fancy. What stood out the most were the trees covered in a golden moss everywhere.
And the aqua colour of the water.
Both the Sol Duc and Marymere falls were worth the damp traipse through the amazing rainforest.
I took a different route home, via the Bainbridge Island-Seattle ferry. You can't do Seattle without doing the ferry.
All the Seattle photos can be found at: http://davidedwardsphotos.com/photos-p/index.php?/category/159